We believe the future of town and city centres lies in creating destination stores – a need which is continuing to grow. Since the pandemic, the desire for connection and experience is stronger than ever before, and there is proven demand for the kind of business model Geek Retreat offers.
Our customers describe Geek Retreat as a second home where they can come to escape the mundane and play their favourite games. A friendly welcoming place where they can be themselves and meet people who share their interests. Everyone from young padawans through to seasoned geeks have a place in our stores, and we want you to help us spread this magic right across the UK.
A Geek Retreat franchise is a proven and profitable business model, one which can be easily learned and operated by franchisees with the right background, drive and investment capability. We have tried and tested products, menus, events, marketing techniques and processes ready at your disposal. We need people like you to join us in expanding the brand into your own territory, and become a part of the Geek Retreat success story. People who can grow together with us and continue to build something truly special – as a business, and as an important part of our communities.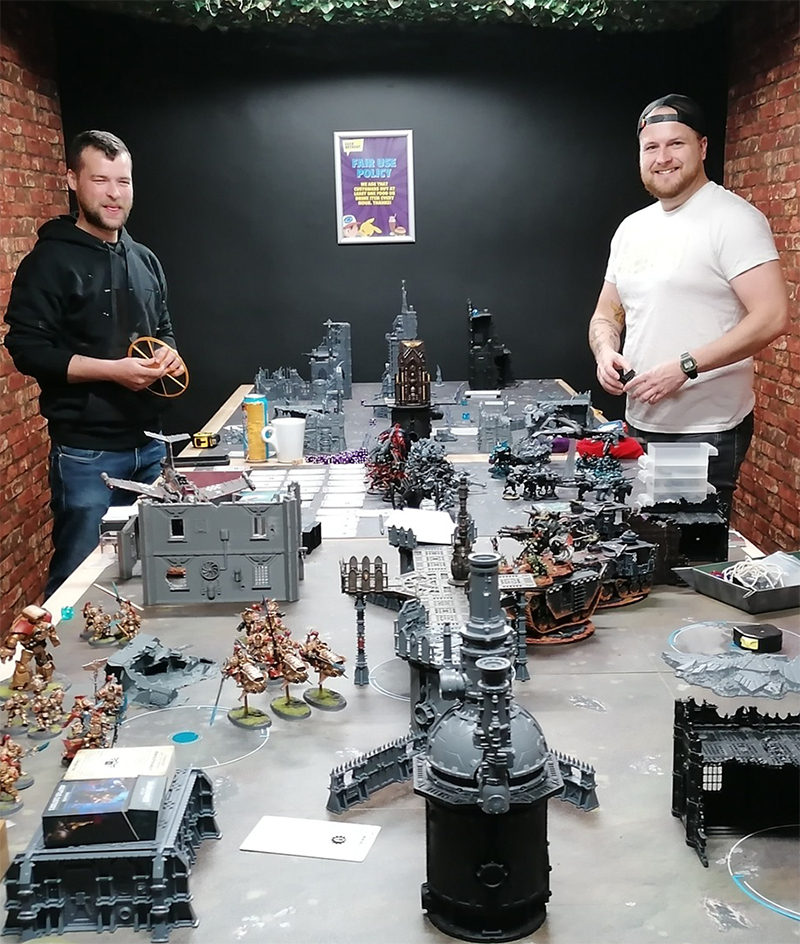 Teaming up with a friend or business partner
You might also want to consider teaming up with a friend or business partner to open your store together. Not only can this be whole lot more fun, but you can also bring a more complete set of skills to bear on your new enterprise. After all, no-one can be expected to know, and be an expert at, everything to do with running a business, or be completely knowledgeable about all the products and events available to the franchise. If you can find a partner who complements your own skills and experience, all the better!
Also, teaming up with a partner means you will have access to more start-up funds and can split the running costs of the business.
Multi-unit opportunities
We're mostly looking for single unit owner-operators as we have found that a personal, hands-on involvement in the store is absolutely essential in creating the right rapport with your customers. However, if you have big ambitions of owning a string of Geek Retreat stores one day, we won't stop you! However, we strongly recommend that you spend at least a couple of years really getting to grips with every aspect of your new business, and how you can make the most it, before you consider opening new stores.
As with everything else to do with the Geek Retreat franchise, however, we're always happy to talk about your long-term goals.