While a great deal of passion is deeply rooted in everything we do at Geek Retreat, it is also a business, and making a new business a success is hard work, even with the fantastic model and head start we can give you.
A successful Geek Retreat store operates on three key offerings: retail, hospitality, and events. These three aspects need to work together and, if one fails, the others tend to come apart, too. We need franchisees who are willing and able to focus on all three of these pillars of success.
Prior experience in one or more of these areas is highly desirable, but not essential. What is most important is that you are someone who has the right mindset and attitude to deliver these offerings effectively. Our comprehensive training will equip you with everything you need to run a successful Geek Retreat franchise.
As long as you follow our model and give it your all, we are confident that you can succeed!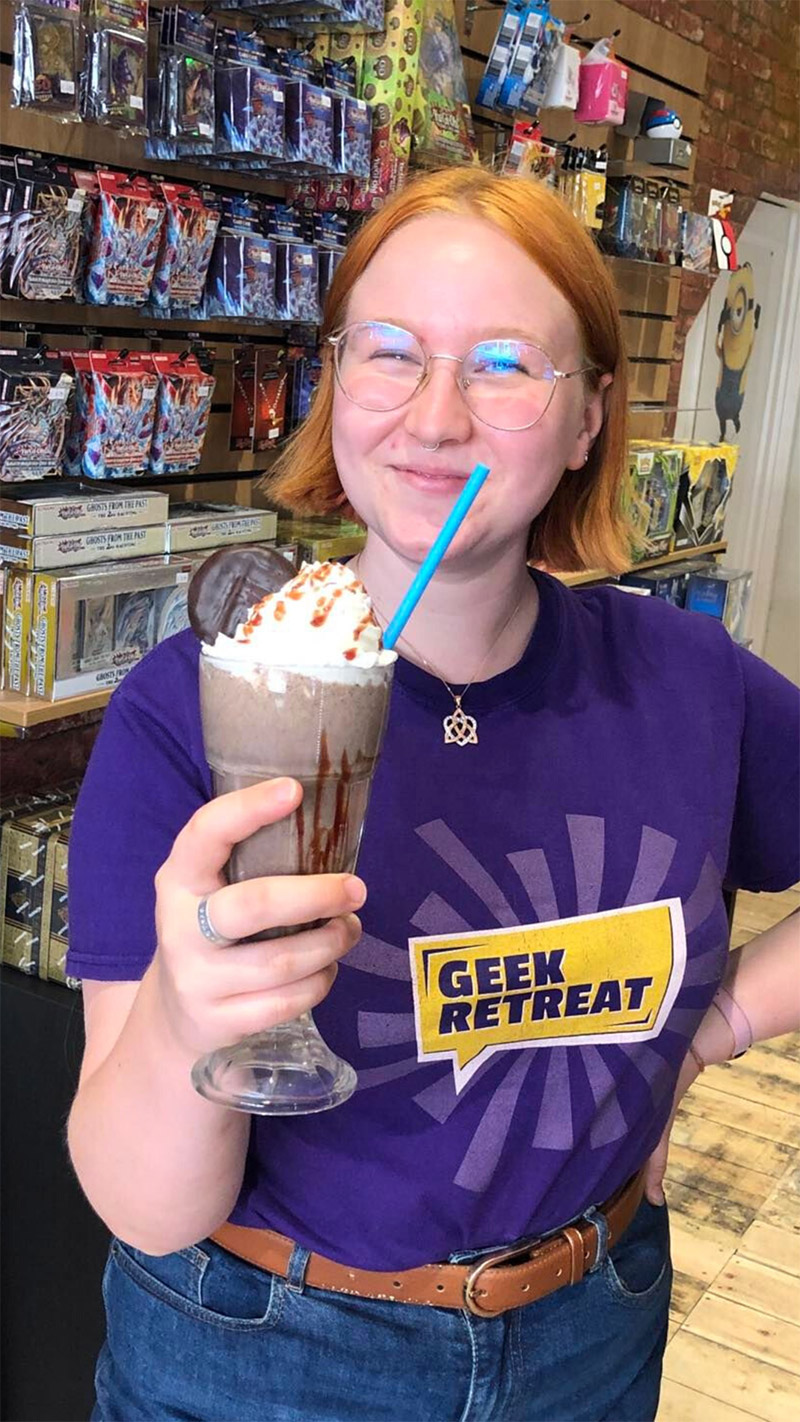 The top traits of a successful Geek Retreat Business owner:
Someone who understands the importance of customer service, and always acts with professionalism and integrity
Conscientious, business-minded and willing to do things properly as they strive for excellence in everything they do
Highly organised and have great time management skills
Is resilient, open minded and always seeking out opportunities for growth
Is open, honest and inclusive, and can adopt our core values as their own as they embrace customers from all walks of life
Takes pride in what they do and are 100% committed to building their own business using our model
Embracing your inner Geek
Love the idea, but don't know much about Pokemon, Magic: The Gathering, D&D, or all the other games our customers play? No problem! With our help, you'll soon pick it up and might even discover a new hobby. You'll also be able to hire staff who specialise in the areas you don't know about. The most important thing about owning a Geek Retreat franchise is that you have the attitude and mindset we are looking for.
Think you might have what it takes? Then get in touch and we can help you bring a little bit of Geek Retreat magic into your life!