We are on a mission to become the friendliest place to meet, eat, shop and game in vibrant venues, with comfort eats, and milkshakes made just the way our customers love.
Our values are so much more than just philosophies we aspire to. They are who we are – as people, as a brand, and as a franchise. They are what have made Geek Retreat so successful. As our partner, it is absolutely essential that you can share these values with us, and join us in keeping them at the core of everything we do.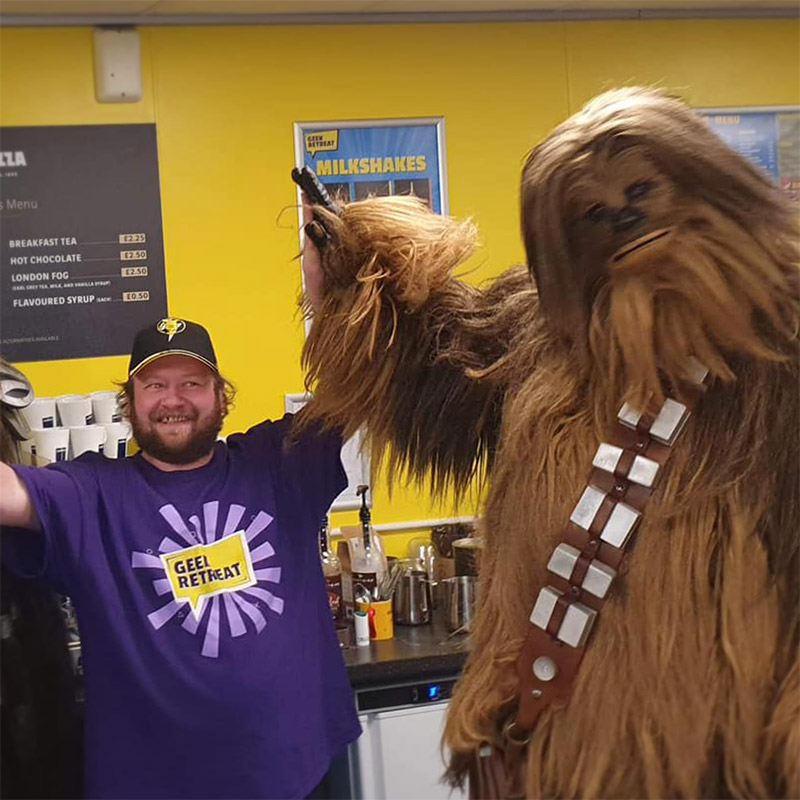 In pursuit of mastery
We love what we do and we want to be the best. We speak to inspire, show pride in our brand, delight our customers and share with our fandoms.
Play for each other
Above all else, we are a team. That means we support each other, we share, we show respect and act with empathy.
Celebrate every voice
We value the power of diverse people, ideas, and interests. We aim to create an inclusive space for every person to find their own unique awesomeness.
Only our best is good enough
We strive to be the best without compromising on our integrity. We are honest enough to admit when we're wrong, caring enough to go the extra mile and brave enough to be different.
If this all sounds like something you want to be a part of, then we should definitely have a chat!