As part of your agreement with us, we will create an in-depth research pack so that you can review the size, earning potential, and customer base of any given area. We will make every effort to ensure that your territory is well-balanced and has the best possible opportunities for success, as well as plenty of opportunity for growth far into the future.
With the strong brand presence our stores have in any given territory, the chances are you already know if there is a Geek Retreat in your area. We will always make sure you are not located too near another store, but urban locations will naturally have potential for more stores in a given area than those in smaller towns and cities. So, even if there is a store not far from you, it is still worth asking us about out how your local territories are calculated.
The best thing to do is to contact us. We can let you know if there are any franchises already operating, or about to open, in your area.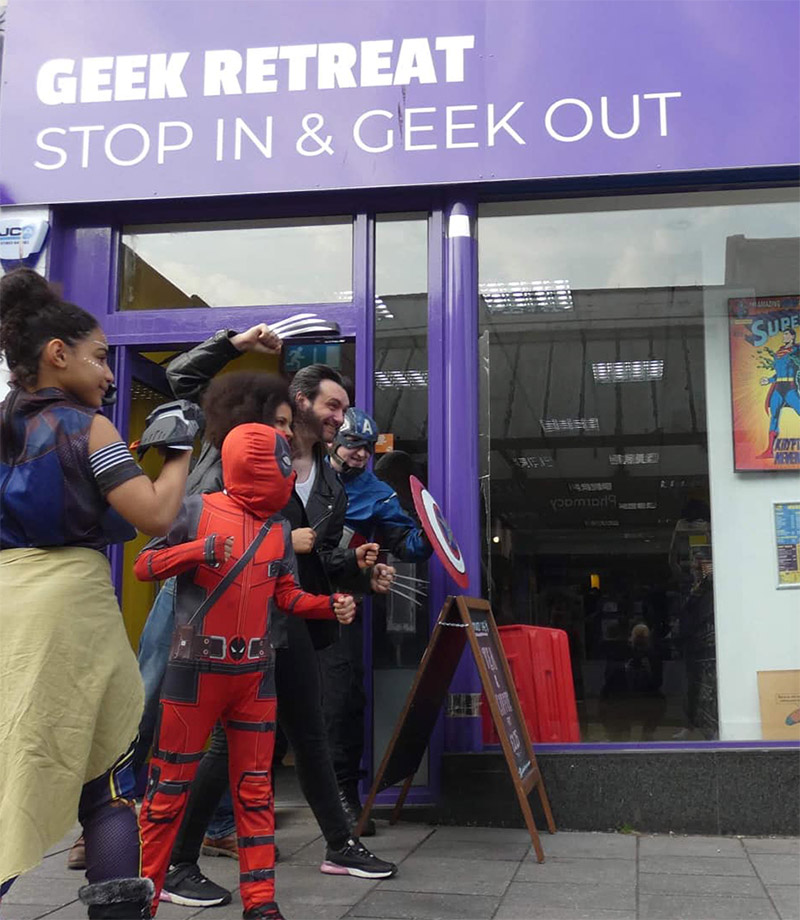 Resale opportunities
While most of our franchisees stay happily working with us for many years, there are always some who are planning to resell or move on. As a result, we sometimes have opportunities for new franchisees to invest in a territory and store that has already been developed over many years.
Likewise, if there is a territory you are interested in that already has a Geek Retreat store, it may be that we can approach the current owner with an offer to sell it onto you.
Both of these options have a significant advantage over starting a territory afresh, of course, as you will already be able to tap into the customer base and reputation a successful franchisee has built, and begin your new enterprise with a substantial head-start.
Please contact us if you want to stay informed about any upcoming resale opportunities around the UK, or are interested in making an offer on an existing site.